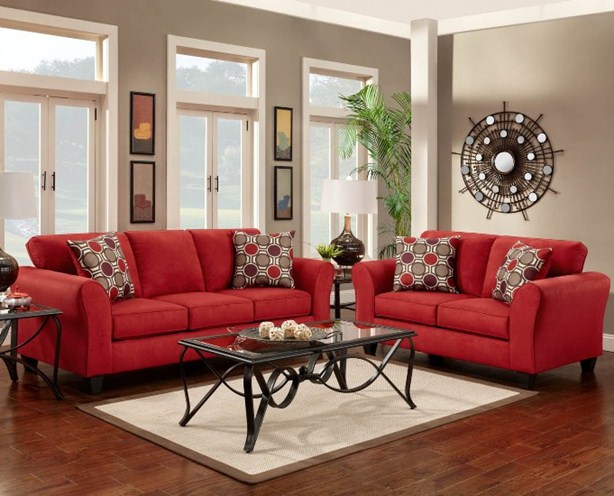 Did you spill something on your sofa? Did your kids have movie night and somehow your upholstery now has spots all over it? Does your dog enjoy your loveseat more than you do? If your upholstery is looking bad, and you don't want to buy new furniture yet, Heaven's Best can help. We provide superior Upholstery Cleaning services throughout the Hoover AL metro area. Heaven's Best Carpet Cleaners of Hoover AL offers 2 Upholstery Cleaning Processes; a Water-based Cleaning and a Dry Clean Only Cleaning Process. Depending on the fabric of your furniture, we can clean pretty much any type of fabric sofa. So, don't buy new furniture just yet! Let the professionals at Heaven's Best clean your furniture before you have holiday guests arrive.
As mentioned above, we offer 2 Processes to clean Upholstery.
The main process is our Water-based Cleaning process. This process uses water mixed with cleaning solutions designed especially for upholstery. Here are the steps we use to clean a sofa using our water-based cleaning process: The process used for the water-based cleaning is the following:
Vacuum - We vacuum the upholstery first to get out as much dry dirt as possible
Pre-spray/Pre-spot - We use a pre-spray/pre-spotter to start to break down dirt, spots and stains.
Handmitt – Next, we use a handmitt to agitate any spots or dirty areas.
Spray & Extract - We use an Upholstery tool that sprays on our Heaven's Best Upholstery cleaning solution (the is a mix of Upholstery cleaner and water). Then, we extract the solution as we clean.
Deodorize/Scotch Gard - Next, we spray our Free Citrus Deodorizer and if you elect to add on Scotch Gard, we apply that.
Unfortunately, some sofas cannot be cleaned using a water-based solution, because it will harm the fabric, i.e. shrink it, spot it or dye it. This is something that furniture stores do not typically tell customers when they are purchasing a piece of furniture. There are many designer fabrics that cannot be cleaned with water, but they can be Dry Cleaned. There is usually a tag somewhere under a cushion or on the back or bottom of the furniture that lists the manufactures recommended cleaning code for the fabric. Most fabric can be cleaned with the water based process, but unfortunately some fabrics have to be cleaned with the Dry Clean Only process. We are one of the few cleaners in Birmingham that actually cleans Dry Clean Only fabric.
The process used to Dry Clean Upholstery is very similar to the process above. The only difference is that we use a different upholstery machine that is for Dry clean Only fabric. The machine does the exact same thing except we only apply "Dry Clean Only solvent." The Dry Clean Only solvent is sprayed onto the fabric and extracted with our upholstery tool the same way the water based solution is sprayed on and extracted. Both processes use the Spray & Extract process. They just use different cleaning solutions.
We always prefer to use the Water-based Cleaning process on a piece of upholstery if the fabric can take it. Fabrics that can be cleaned with a water-based cleaning solution can be spot cleaned better than the Dry Clean process. There are more spot and stain removers that can also be used with a Water-based Cleaning. Although, the Water- based Cleaning is better than Dry Cleaning, the Dry Cleaning process works very well on most Dry Cleanable fabrics. Our best advise though is to buy upholstery that can be cleaned with water. And, when you purchase your next sofa, make sure you ask about the manufactures recommended cleaning code. But, if you purchased a sofa and did not know it was Dry Clean Only until you realized it needed cleaned, Heaven's Best can definitely help. We have the upholstery tool and the cleaning solvents that will clean and deodorize your Dry Cleanable sofa, any Dry Cleanable upholstery. So, why not give Heaven's Best a call at (205) 739-1880 for our current Upholstery Cleaning Specials. Try one of our 2 Upholstery Cleaning Processes: Water-based and Dry Clean Only offered by Heaven's Best Carpet Cleaners of Hoover AL.

Contact Heaven's Best to schedule a Professional Upholstery Cleaning