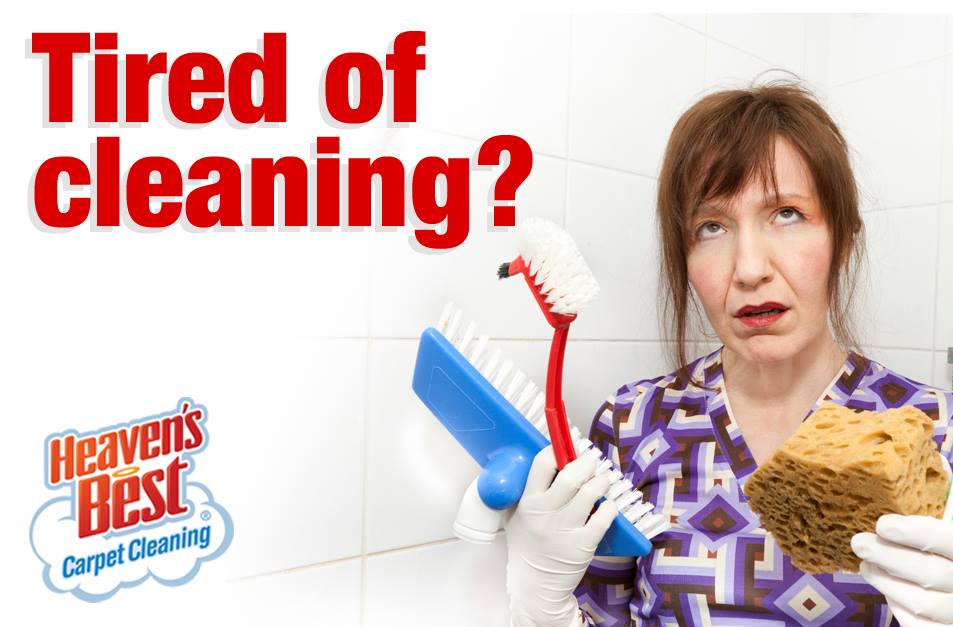 It's Spring and that means time for Spring Cleaning. We at Heaven's Best Carpet & Rug Cleaning are here to help you with 10 Simple House Cleaning Tips in Birmingham, AL. In the Marine Corps heavy duty cleaning days are called "Field Days." A day set aside to do a thorough cleaning in all the corners, behind and underneath furniture, and in all the "nooks and crannies." If all this does not excite you much, here are 10 Tips to make it easier.
1. Schedule a Field Day
2. Get the entire Family involved
3. On Field Days, everyone cleans
4. Make a Plan
5. Get all your cleaning Tools & Products ready ahead of time
6. Play Upbeat Music
7. Make it Fun
8. Order Pizza so you can clean all day
9. Call Heaven's Best to clean your Carpets, Floors & Upholstery
10. Done! Thank Everyone! Before you know it, your house will be spic-n-span clean. Don't forget to thank everyone who helped, so they will be much more likely to pitch in next time.
It's amazing how much work can get done when everyone works together. The more help you get the quicker and easier it gets done. Heaven's Best Carpet and Upholstery Cleaning can save you tons of time, by cleaning your carpets and floors. And, don't think that just because you are getting superior service, you will have to pay a lot. Our carpet cleaning services are cheaper than renting a rug doctor and purchasing carpet cleaning solutions and doing it yourself. We give you a great value for your money. So, there is no reason not to call us. Along with cleaning carpets, we also clean and polish Hardwood floors and we clean and reseal Tile and Grout. And, don't forget, we also clean upholstered furniture. So, why not have your sofa or love seat cleaned and scotch guarded at the same time? Try these 10 Simple House Cleaning Tips in Birmingham, AL and invite Heaven's Best to your "Field Day." Your home will be spic-n-span clean in no time. Call us today to schedule at (205) 739-1880 or (205) 618-9150. Your house will look and smell great after a Heaven's Best Cleaning.

Contact Heaven's Best to schedule a Carpet, Floor or Upholstery Cleaning